I caught the travel bug when I was in college and went to Charleston my freshman year.  Ever since then, I have kept a list of places I want to visit in a notebook.  It is interesting to see where my travels have taken me, and how many more places I'm interested in visiting.   Here is our current Wanderlust list.
Banff
After Kristina's recent trip, this definitely moved to the top of my list.
Photo: Kristina, Medicine & Manicures
Montréal
Montreal has been on my list since the beginning of this year, and I have been begging David for a trip.  It also really makes me want to learn French.
Photo: Tourism Montréal
Maine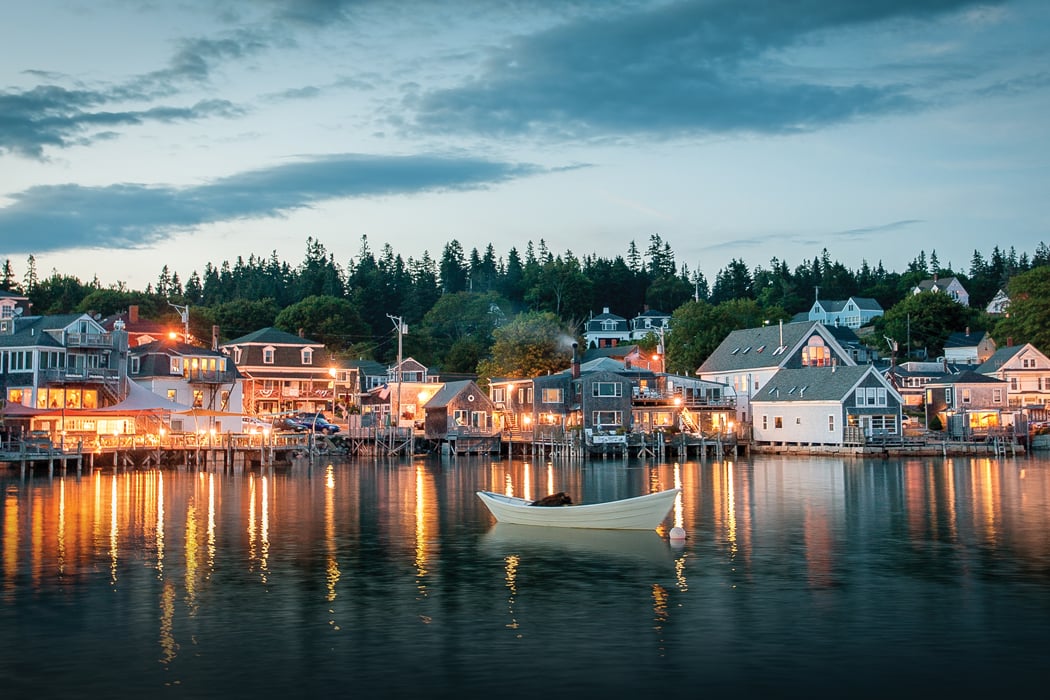 I'd just really like to take a trip around the state.  I love Nicole's Instagram and any time she posts from Maine, I get an itch to travel there.  I'd especially like to stay at this resort.
Photo: Down East
Napa
I've had Los Angeles and San Francisco on my lists before, and I've always wanted to end with a trip to wine country.
Photo: Visit California
Seattle
Seattle has made the list for us before, but we are still looking for a trip here.  Our dream trip would be to fly to Denver, then San Francisco & Napa, and finish in Seattle.  I'll be honest though, it'd be hard for me to be away from Winston & Gizmo that long.
Photo: VRBO
Alaska
One of my friends from high school lives in Alaska and runs a fishing camp with her husband, and her photos are amazing.  David has an obsession with visiting Alaska and loves to send me photos from the Instagram accounts he follows from the state.
Photo: Afar
What is really interesting about this list is that there are not any real warm weather destinations.  In my younger days, all I wanted to do was go to places with beaches, and while that is nice, I also look for places where I can learn and grow.  There are two quotes that always speak to me about travel when I think why I feel so inspired:
"The world is a book and those who do not travel read only one page."
― Augustine of Hippo
"Why do you go away? So that you can come back. So that you can see the place you came from with new eyes and extra colors. And the people there see you differently, too. Coming back to where you started is not the same as never leaving."
― Terry Pratchett, A Hat Full of Sky
I especially had fun working on this post because I reflected on my prior wanderlust posts (here, here, and here) and got to see some of the places David and I were able to check off.
Asheville | Blowing Rock | Charleston | Chicago | Nashville | New Orleans
Richmond, one of my favorite cities we've traveled to, was recognized as the world's top beer destination.  Check out where to stay and eat and my travel guide.
What's on your wanderlust list?
Check out some of my favorite travel totes here:
Madewell The Transport Canvas Weekend Bag | Sole Society Oversize Travel Tote
Herschel Supply Novel Duffle Bag | Sole Society Faux Leather Duffle Bag
Shop the Wanderlust: 2018 Edition Post