(via)
Y'all, it's been a while since I've posted a currently, so I figured I'd loop you in on what's been going on through a Currently post.  I started teaching online and took on more and more responsibility with that role.  So, I'm back to being in over my head some days.  Thanks for bearing with me for skipping a couple of days posts and catching up on blog reading!
So here's what's been going on:
Making
Plans for our Christmas trip & my 30th birthday extravaganza
(via)
Eating
All the candy corn & peanuts.
Drinking
La Croix, Prosecco, but starting to transition to red wine.  Any recommendations?  I generally lean towards Malbecs.
(via)
Reading
Student work.  I have a pile of magazines and blogs to finish reading this weekend!
Listening To
Songs that make me nostalgic for college.  I always get this feeling in the fall.  I've been listening to Dave Matthews Band Pandora on repeat.
Watching
Quantico, Madame Secretary, This is Us, and the debates!
Looking
For the perfect Fall outfit
(via)
Wanting
A day where I can relax.
Enjoying
All the fall scenes, like this amazing pumpkin patch.
Waiting
To purchase a few big items.  I'm in the market for a new laptop.  Any recommendations?
Wondering
If I'm the only one who is having (or had) mild freakouts before turning 30?  I'll be 30 in a little over 3 months, and I'm not gonna lie… it's a little scary.
Loving
Needing
A pedicure!
Wearing
This perfume, this shirt on repeat*, this necklace*, and this nail polish
*Use code CHAMPSANDBURBS for free shipping from the Flourish Market
Smelling
Noticing
That DG and I have lived in our house for almost 5 years, but we have a lot of half finished projects.
Knowing
I should start saying no more often, but I have major FOMO.
Laughing
At Winston & Gizmo.  Always.  These dudes are the best.   Side note: they were having to stay in their kennels during the day because of Gizmo's anxiety.  Winston went from staying out 24/7 to having to be crated.  However, the've been staying out for the past week and have done great and they're both even happier.
Daydreaming
About college and how much I enjoyed my time in Greenville.  I always miss eastern NC during this time.  Proof here.
Feeling
Proud of my university.  Our country is going through tumultous times right now, but change doesn't happen without conversation.   I'm proud that ECU is bringing some crucial conversations to the forefront.  Isn't it a great country we live in that we have such freedom to speak out about our beliefs?  Let's not ever take that for granted.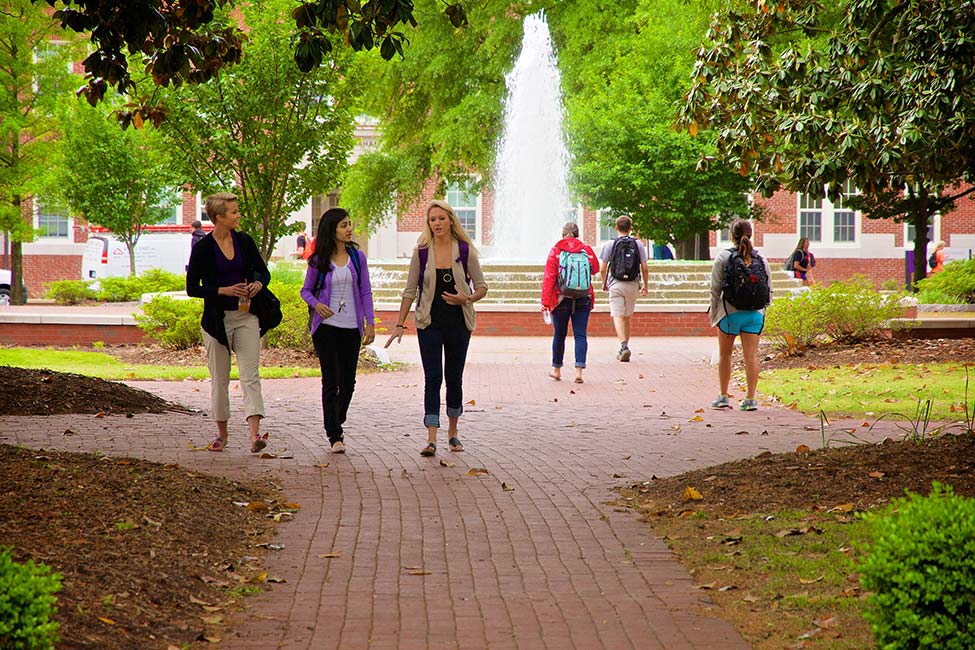 (via)
So that's it.  That's what's up.  We were supposed to go to the beach this weekend for a little getaway, but Hurricane Matthew had different plans for us.  So, we'll stay around here and try to check off some of those partially completed projects on our to-do lists.
Have a great weekend, and stay safe!
xx
P.S. Did you catch this week's posts?  Here's some motivation for your Mondays, an olive dress with elbow patches & a vest, and a layering outfit.
Linking up with Amanda, April, and Tiffany